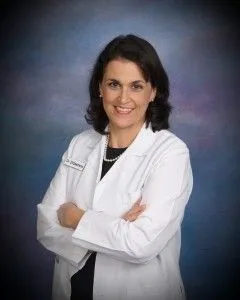 Dr. DiGaetano's peers recognized her as "One of the Best Doctors in Florida" because of her outstanding clinical skills. She was also named one of "America's Top Ophthalmologists" and "One of the Top Doctors in Her Field" based on her clinical training and experience.
Because Dr. DiGaetano devotes her practice exclusively to cataract and lens implant surgery, she is able to concentrate all of her efforts on finding the best lens implant solution for each of her cataract patients. Dr. DiGaetano considers it a privilege to have restored the vision to so many thousands of patients.
Dr. DiGaetano is Board Certified and a graduate of the University of Florida in Gainesville. She graduated with high honors and is a member of Phi Beta Kappa. She completed her internship in Internal Medicine at the Medical University of South Carolina in Charleston and her residency in Ophthalmology at LSU Eye Center at the Louisiana State University Medical Center.